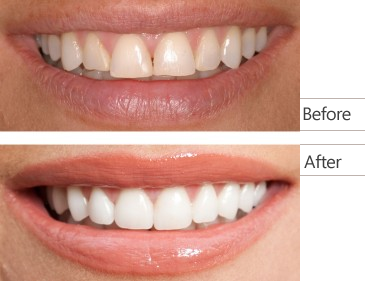 A smile makeover can boost confidence and your quality of life. Our experienced dentists can determine the right type of procedures to restore, correct and re-establish a healthy smile.
A smile makeover can sometimes be a simple procedure with a cosmetic correction or we can look at longer term issues such as tooth wear and gum related deficiencies. Determining how to best correct and restore the condition of your oral health for optimum care can lead to a much healthier mouth.
Veneers, also known as veneer caps, are custom-made porcelain applied to the front of the tooth to correct the smile line while improving the appearance of teeth positioning.
Bonding is a process in which an enamel-like dental composite material is applied to a tooth's surface, sculpted into shape, hardened and then polished.