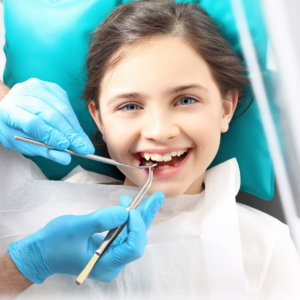 Paedodontic dentistry covers the age range from babies all the way to adolescents. The Canadian Dental Association President recently stated that children should see the dentist prior to being one year of age. In fact, it is recommended that a child visit the dentist six months after the appearance of a first tooth or at the latest, by their first birth date.
It's important to visit your dentist when your baby is under the age of one so you can discuss common dental issues and proper care, such as the use of pacifiers, thumb sucking, diet counselling, injury prevention, and use of toothpaste. Visiting your dentist also allows for early determination of tooth decay.
Your dentist will be happy to take the time to educate you about dental health care, habits, and routines for children. When proper habits are set early, dental health care for children can lead to a long life of having a healthy mouth.